Sylvia Solis-Marasco REALTOR®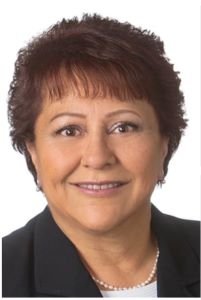 "Do everything well today because you don't know what tomorrow might bring!" - Sylvia I am here to help you do real estate well. To live in a home you are proud of, that serves your own unique needs and supports building your wealth for the future.
Tell me about your vision for a happily ever after and I will go to work to make your real estate dreams come true. In 1994 I became a licensed agent and in my first two months of business I successfully negotiated 58 condo unit sales (don't you think Barbara Corcoran and I would have made a great team?!) and I haven't stopped for the last twenty-five years! What do you need today? My expertise will light your path when you find yourself wanting to sell your current home or buy your next! Not only that but if you have been thinking of investing in a revenue property, I have so many tips to share. I had a client say to me one day, 'you are the only Realtor that will encourage me to keep my old house and use my equity to buy another home.
Since then I have helped over 30 of his friends, children and now grandchildren find Investment properties and move up in the world.
Since I am originally from Chile and fluent in Spanish, I help those in the Spanish community, and have been recognized as one of the most successful Spanish speaking Real Estate Agents in Canada! Over the years I have been honored to receive many awards such as Million Dollar Club, 100% club, the Platinum Club, the Award of Merit. The Hall of Fame and the Lifetime Achievement Award. I'm also A Certified Condo Specialist. However, it is not about the awards, it is always about service. I am here to serve your needs with focused knowledge and experience so that your best interests are always represented, and I have many testimonies from my past clients who refer me repeatedly and will confirm my excellent reputation.
---